Two double rooms, two bathrooms, large modern and furnished kitchen, pergola with outdoor sitting area, courtyard with a separate entrance.
Warm and welcoming atmosphere, to feel fully at ease and with all the comforts of home.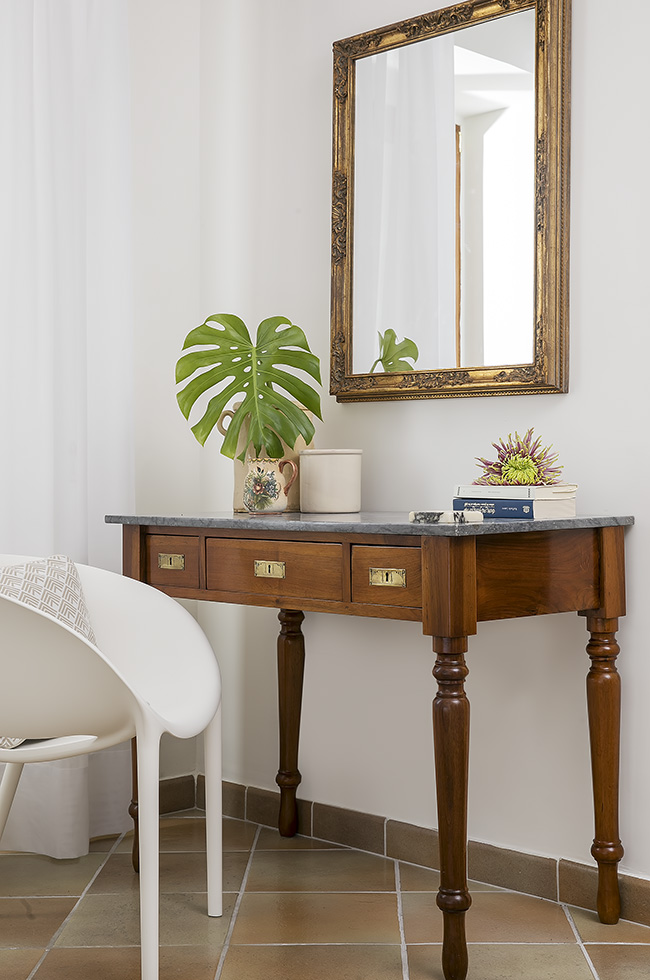 The apartment on the ground floor of the villa is the ideal solution for a stay in company, with the availability of comfortable spaces and diversified environments to enjoy your holiday in complete freedom.
The apartment on the highest floor of the villa, with its contemporary style and its Mediterranean hues, represents the perfect combination of modern comfort and traditional hospitality.
The comfortable entrance leads into the spacious living room kitchen with sofa bed, from which opens the furnished large private terrace to fully enjoy the magnificent panorama of the promontory that slopes between the two Gulfs.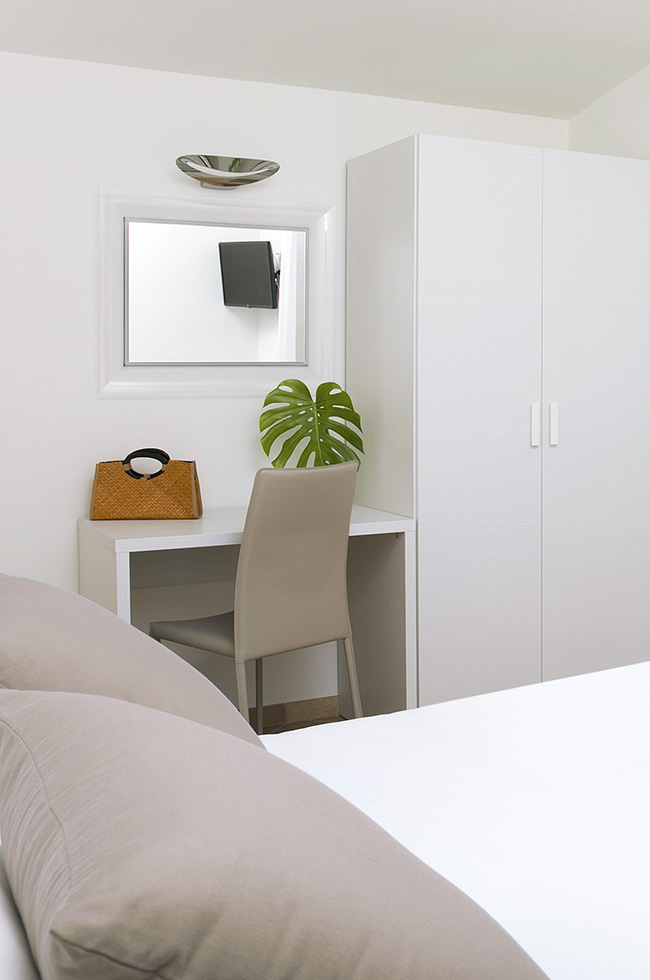 The bright white of the master bedroom lights up with colour details, in line with the lively and elegant style of the whole villa.